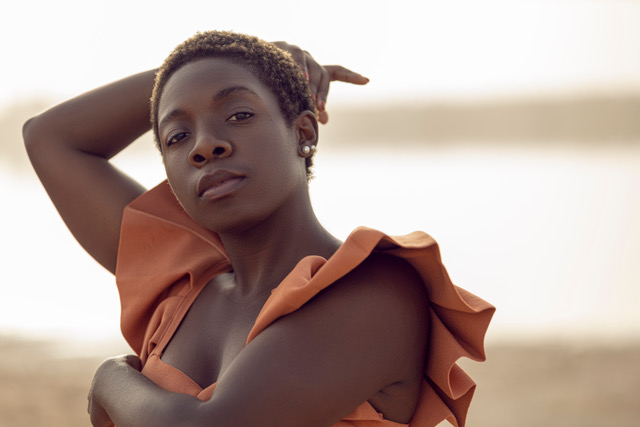 About Nadeeya
Nadia GABRIELI KALATI commonly known as Nadéeya is a Cameroonian-Italian professional dancer choreographer, based in France. Her atypical career is marked by rhythms of her root heritage from Cameroon and the Hip hop culture when she arrived in Europe. She started as an autodidact: from family transmission to open dance classes in different schools in Paris passing by Ecole des Sables (Toubab Dialaw/ Senegal).
Nadeeya falls in love with House dance and decides to fully devote herself. From outdoor house dance training to joining the famous female dance group ParadoxSal, created by Babson (Serial Stepperz/ Wanted Posse). Mentored by him, she collaborated in his different dance pieces: "One Shot", "Queen Blood", "Fighting Spirit" and  "Bounce".
This path in theaters, brought her also to perform at the Opera National de Paris-Bastille in the piece "Les Indes Galantes » choreographed by Bintou Dembélé.
Currently, she is collaborating with the artist Blick Bassy by being one of the choreographers on his last project Bikutsi3000.
In the battle scene, Nadeeya has established herself as one of the most outstanding female figures of her generation (Ladies of HipHop in New York/ HipOpsession in Nantes/ Nothing2Looz in Toulouse/ International Jakarlo battle in Dakar).
Attached to transmission, Nadeeya teaches around the globe and she's involved in projects dedicated to Dance in Africa (Cameroon, Chad, Burkina Faso, Senegal..)
Nadeeya dance is influenced as well by Krump and basically reflects her story: a crossroad of African culture and the western urban movement.
About the class:
During the Workshop, Nadeeya will be sharing her knowledge from her Afrikan heritage which shaped her house dance style. Highlighting the Afrikan side of house dance through music, groove and movement. House dance class influenced by African dances.
‍Workshop level
Advanced. In this workshop you need a high level dance experience not particularly in house.
‍
Datum & tider
| Datum | Tid | Ort | Plats | Länk |
| --- | --- | --- | --- | --- |
| Tisdag 1 November | 10:30 | Malmö | Danscentrum Syd | Biljetter |
Till Biljettförmedling
Läs mer hos arrangören