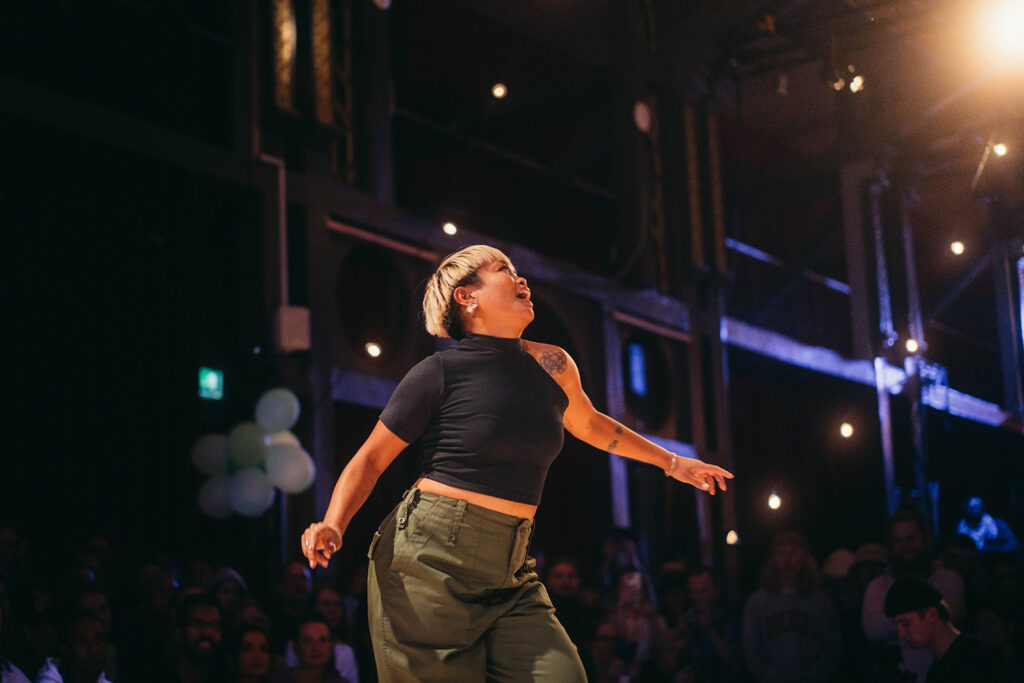 About Clara Bajado
‍Clara is a pioneer in both the House Dance community and on the hip hop scene. She has been a teacher and mentor to many established dancers on stage today and has more than 20 years of experience as an artist, event producer and choreographer.
She was born, raised and educated in Paris with a Filipino heritage. After several years of traveling, Clara settled in London in the early 2000s where she created Indahouse to promote House culture, both dance and music.
‍Inevitable is a piece choreographed by Clara Bajado that places a focus on the mental processing of fear within the context of the social environment. Based on an explorative approach the individual artists embark on a journey of self introspection, which challenges them to examine their own darkness. Inevitable aims to acknowledge the complexity of self by challenging our understanding of the underlying reality of fear as growth process. A tendency that succeeds in combining differentiation and integration of our inner demons, allowing us to sit with, and embrace these.
Datum & tider
| Datum | Tid | Ort | Plats | Länk |
| --- | --- | --- | --- | --- |
| Torsdag 3 November | 19:30 | Malmö | Palladium | Biljetter |
Till Biljettförmedling
Läs mer hos arrangören