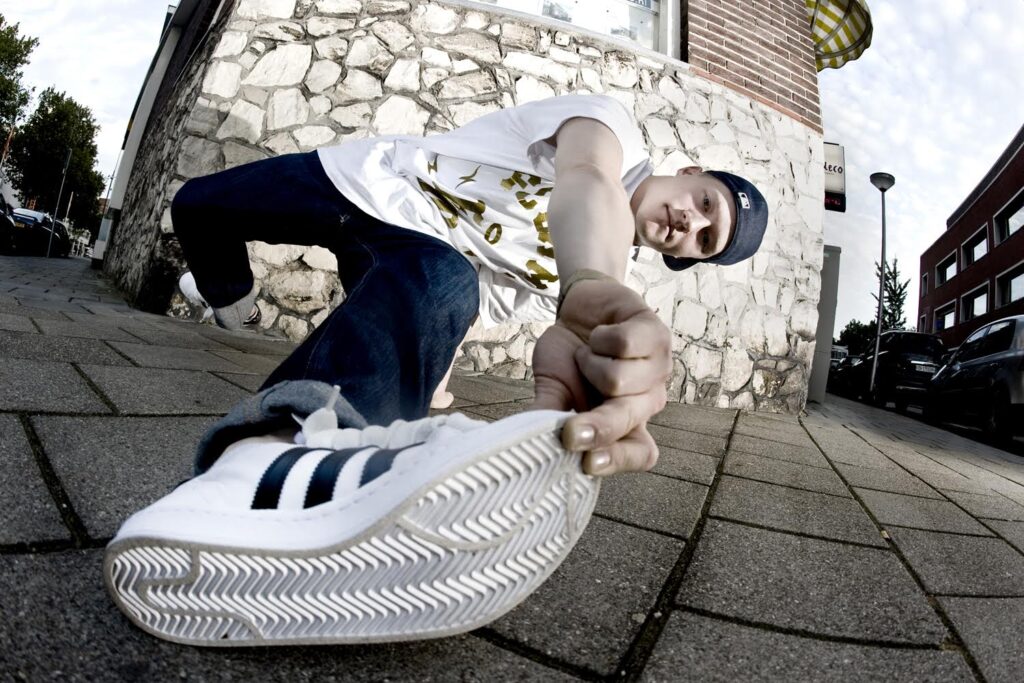 About Focus
Focus started breaking in 1995. His over twenty year career has taken him to over fifty countries, won over fifty 1st places in various competitions and has held workshops and judged the biggest dance contests organized in the world.
Focus is an original member of the Flow Mo Crew, the crew that took Finnish breaking throughout the world over the last 20 years. He runs a studio in Helsinki called Saiffa, and coaches breakers worldwide with his platform the B-Boy & B-Girl Dojo. Known for his footwork, after winning the IBE footwork battle three times in a row he got the competition named after him as Focus on Footwork battle. Focus has done it all and continues to stay on the grind.
Workshop level
The workshop are open level but we recommend some dance experience.
Datum & tider
| Datum | Tid | Ort | Plats | Länk |
| --- | --- | --- | --- | --- |
| Söndag 6 November | 13:00 | Malmö | Fryshuset | Biljetter |
Till Biljettförmedling
Läs mer hos arrangören