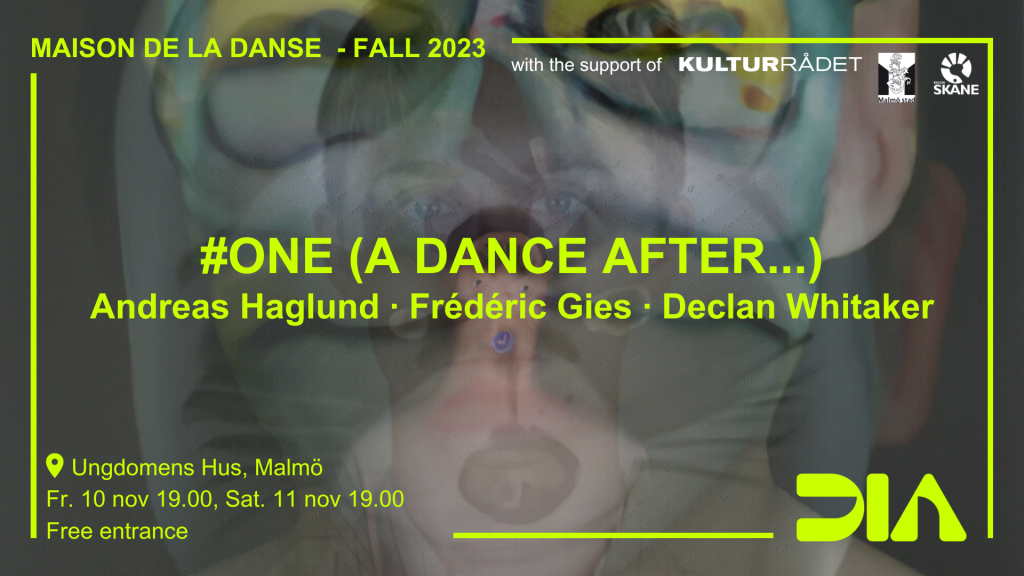 Fotograf: Benedicte Ramfjord
This dance performance evening is the first of the series "A dance after a dance after another dance – 2023" that will unfold during this fall's edition of La Maison de la Danse. In this series, Dance is Ancient offers a programme of shorter dances and performances, old or brand new, which together constitute a full evening programme.
For #ONE, Dance is ancient invites collaborator Andreas Haglund to present a work in progress of his upcoming solo Many Wild Times. Declan Whitaker and Frédéric Gies will also dance bold, relentless and voluptuous dances extracted from the Chiron in Aries cycle by Frédéric Gies, to the exhilarating beats by Fiedel.
The performances will be followed by a discussion with the artists.
Many Wild Times' is a choreographic project by Andreas Haglund. In it they investigates the overlaps between hetereocis-normative sociability and climate collapse. Through staging methods that propose queer access to time and how dance can distort the binary of nature and culture. The work consists of dances that stretch and songs that loop and Andreas uses 'Many Wild Times' to investigate methods to rewild dance & choreography.
Inspired by Queer theorist Jack Halberstam and Climate theorist Andreas Malm (amongst others), he learned the ways in which Queer lives are determined as degenerate and 'against nature'. Andreas investigates how this pequeerliar social position can be an (ad)vantage point for reformulating human relations to nature.
What is regenerative about the degenerates?
How can dance tease regenerative practices from the body?
Kontaktuppgifter för biljettbokning eller info:danceisancient@gmail.com
Datum & tider
| Datum | Tid | Ort | Plats | Länk |
| --- | --- | --- | --- | --- |
| Fredag 10 November | 19:00 | Malmö | Ungdomens hus, Festsalen | Biljetter |
| Lördag 11 November | 19:00 | Malmö | Ungdomens hus, Festsalen | Biljetter |
Till Biljettförmedling
Läs mer hos arrangören
Taggar