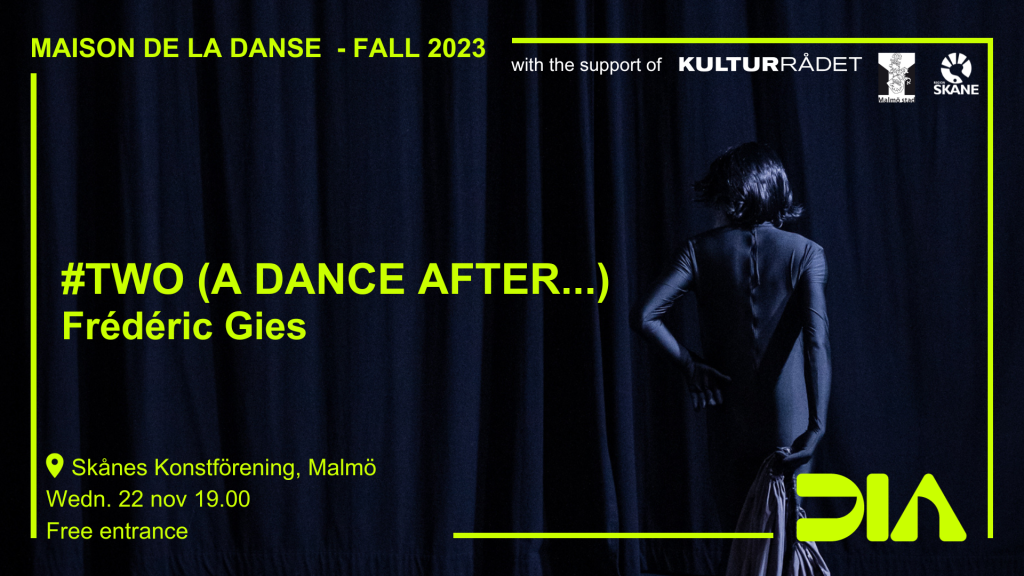 Fotograf: Thomas Zamolo
"A dance after a dance after another dance – 2023" is a dance performance series, in which Dance is Ancient offers a programme of shorter dances and performances, old or brand new, which together constitute a full evening programme in the frame of the Fall 2023 edition of La Maison de la Danse.
The dances are excerpts of longer works from our repertoire, remixes, works-in progress or short pieces created for the occasion. We present them in a stripped down way and intimate setting, doing away with the whole theater apparatus, in order to make the dance appear in the most direct and lively way. It also puts the dancers and their artistry at the center of the programme.
For #TWO, Frédéric Gies has prepared a special programme, which consist of a navigation between what could be consider as their classics and the forgotten corners of their work, in a poetic yet humorous journey.
Kontaktuppgifter för biljettbokning eller info:danceisancient@gmail.com
Datum & tider
| Datum | Tid | Ort | Plats | Länk |
| --- | --- | --- | --- | --- |
| Onsdag 22 November | 19:00 | Malmö | Skånes Konstförening | Biljetter |
Till Biljettförmedling
Läs mer hos arrangören
Taggar