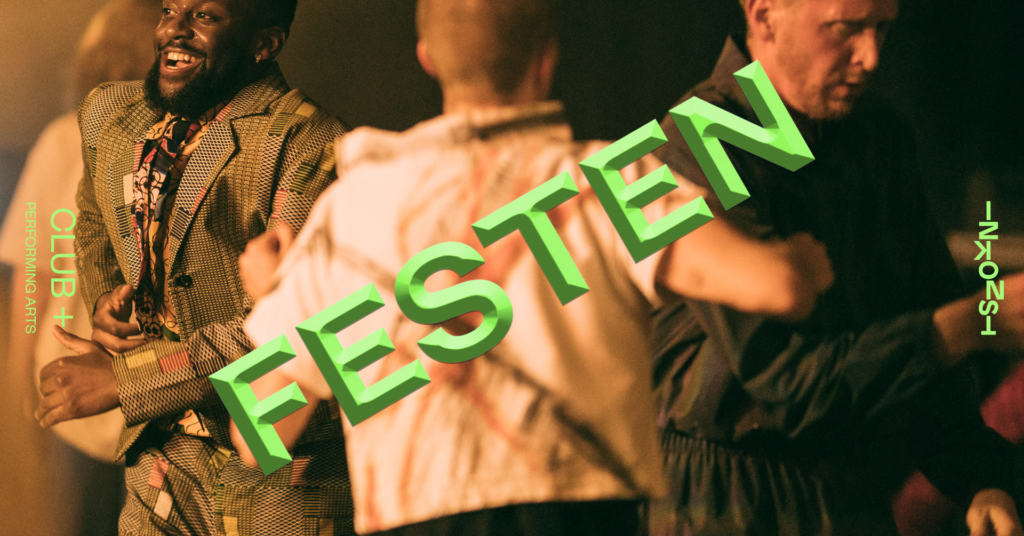 Fotograf: Jonath Mathew / Gustav Ågerstrand
Club meets performing arts through BPM, release, hype and more!
Summer is amazing but so is the performing arts program that's coming up at Inkonst this autumn/winter season! To ensure a smooth transition from sunny beach days into dark and hazy winter dreams we call upon FESTEN – a tribute to club culture, humankind and the sensuous. Enjoy a journey of club meets performing arts, guided by professional club dancers through BPM, release and hype.
When Viktor Fröjd, Joanna Holewa Chriona , Johanna Fröjd, Dj Maele Sabuni and Cermoni Master Yared Cederlund tour the land and kingdom with the dance performance FESTEN, they stop by Inkonst to inaugurate our performing arts season with a custom made special edition, turning FESTEN into a performative house club experience.
Kontaktuppgifter för biljettbokning eller info:info@inkonst.com
Datum & tider
| Datum | Tid | Ort | Plats | Länk |
| --- | --- | --- | --- | --- |
| Fredag 2 September | 00:00 | Malmö | Inkonst | Biljetter |
Till Biljettförmedling
Läs mer hos arrangören
Taggar