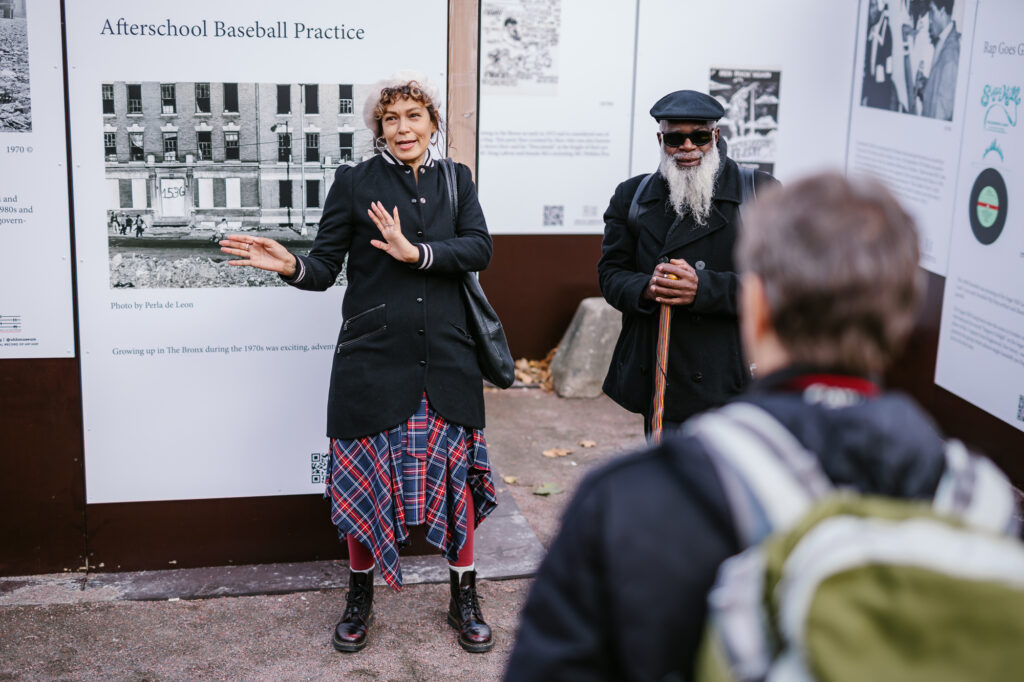 GET ON DOWN – FROM THE STREETS TO THE OLYMPICS
‍Hip Hop dance has evolved from the streets to the clubs, Hollywood to the White House, and now, The Olympics Games.  The Universal Hip Hop Museum curators have curated an exhibition to illustrate the history of Hip Hop dance and its different stages, moves and environments where it has flourished, expanded, and matured into a world-class dance movement. Hip Hop dancers have influenced music, fashion, art, and education. Get On Down: From The Streets to the Olympics is setting the stage for Hip Hop's 50th anniversary in 2023 celebration.
‍The exhibition is open 24/7 and everyday between 13:00-13:30 you can join the guided tour with curators from the Museum.
Datum & tider
| Datum | Tid | Ort | Plats | Länk |
| --- | --- | --- | --- | --- |
| Måndag 31 Oktober | 13:00 | Malmö | Gustav Adolfs Torg | |
| Tisdag 1 November | 13:00 | Malmö | Gustav Adolfs Torg | |
| Onsdag 2 November | 13:00 | Malmö | Gustav Adolfs Torg | |
| Torsdag 3 November | 13:00 | Malmö | Gustav Adolfs Torg | |
| Fredag 4 November | 13:00 | Malmö | Gustav Adolfs Torg | |
Läs mer hos arrangören