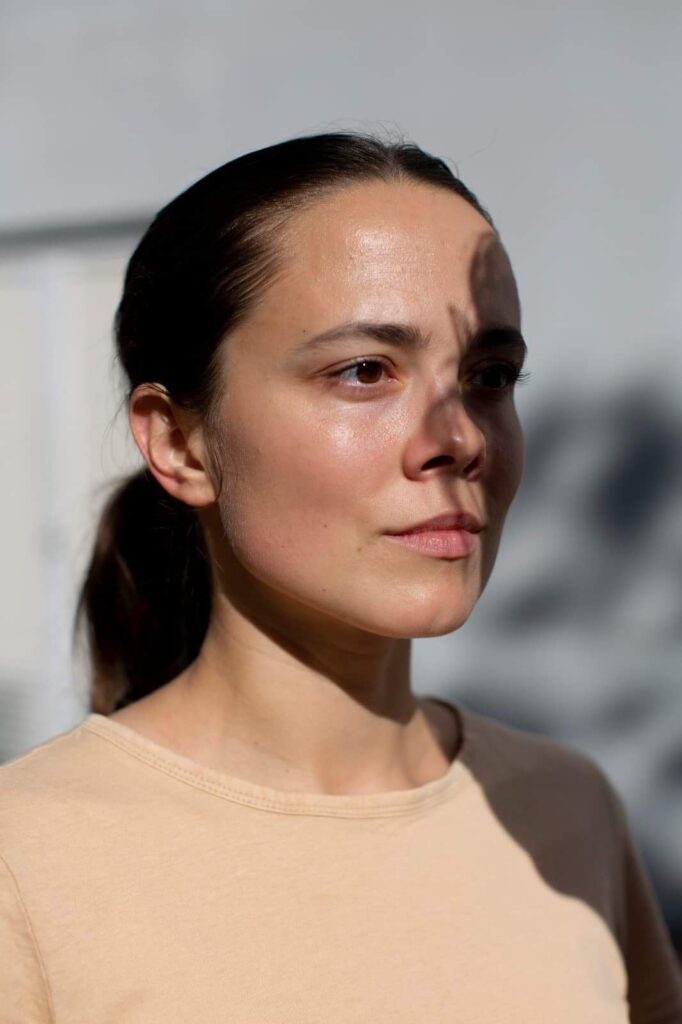 About Alesya
Alesya Dobysh is a Netherlands based professional dancer, choreographer and educator with more than 15 years experience. In that period of time she mastered House Dance, UK Jazz Fusion and other urban related techniques, studied fundamentals of contemporary dance, actively participated in a "battle" scene and took prizes of international dance festivals such as Juste Debout (France) and Summer Dance Forever (The Netherlands). ‍
After moving to The Netherlands in 2017 Alesya continued developing her movement research by deconstructing footwork oriented techniques and her urban dance background into an abstract language, with which she expand her practice into the theater, collaborating with choreographers from "Dansateliers" and "Korzo" productions from Netherlands, "Black Sheep" company from France etc.
‍Her interest in choreography brought her into creation of the first solo work "Stop Making Sense", after which she received support for further development by "Corpo Maquina Society" with artistic direction by Guilherme Miotto, and with which she took main prizes of the international festival SzoloDuo (Köln 2021, Budapest 2022).
‍Workshop description:
During the class Aleysa combines footwork elements from House dance and UK Jazz fusion technique with research on the notion of flow. Deconstructing style's elements she creates a tool box to explore personal improvisation filled with rhythmicity, delicacy and texture.
‍Workshop level
The workshop are open level but we recommend some dance experience.
‍
Datum & tider
| Datum | Tid | Ort | Plats | Länk |
| --- | --- | --- | --- | --- |
| Måndag 31 Oktober | 14:30 | Malmö | Dansstationen | Biljetter |
| Tisdag 1 November | 16:30 | Malmö | Dansstationen | Biljetter |
Till Biljettförmedling
Läs mer hos arrangören